A young gay man with some serious eyebrow game shared the text message he got from his grandpa after coming out to him and people are eating up the sweet and supportive response.
The young man, who goes by "trav" (or @chipotletwink) on Twitter was nervous to finally let his granddad know he had a boyfriend, but the response was so perfect he had to share it.
In fact, the only way trav could think of to adequately express his feelings about the message was a double dose of the big sad eyes emoji.
As is often the case in these situations, trav's grandpa had already suspected that his grandson was not straight.
"First of all, our suspicions of this began many years ago," he wrote. "It's not something easily hidden but it certainly wasn't for us to come forth and ask you."
(Take note, grandparents. This is how you respect the boundaries of people you suspect might be queer.)
He then lays on the full support.
"Mom is right, we don't care, we love you, want you to be happy and wish you success and will support you with whatever you chose [sic] to do with your life."
Following this, trav's grandpa skillfully acknowledges that he understands why trav was hesitant to come out, even if that fact makes him sad.
He also says he gets how much harder it is to be gay in a still largely homophobic world.
"I'm truly sorry you were afraid to approach us on this subject, especially if it cause you anxiety & stress," he said. "I thought I told you several times in the past that you can talk freely with me about anything that concerns you. Even in 2021 though, this can be a tough path for people to follow. Being heterosexual is much easier as you don't face possible criticism and prejudice."
Then this World's Best Grandpa closes his message by making sure trav knows that his boyfriend is welcome in his home.
"Enrique seems like a very nice guy & he'll be welcome here anytime. Love you."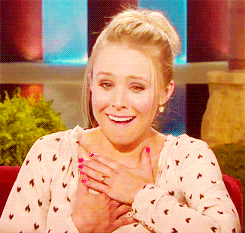 Those emojis were well-earned.
Not only was trav's grandpa wonderfully supportive, he also got to enjoy the flood of congratulatory responses from people who are so happy to see a gay man accepted by his family.
Also, we got a photo of Enrique.
People in the comments were indeed overwhelmingly sweet and nice, sharing their own stories of coming out to family and friends or having loved ones come out to them and supporting each other all around. The post by trav has already received over 155,000 likes since it appeared on Tuesday.
"That is awesome. Congrats man," tweeted Bryce Madison. "I told me grandma 12 years ago. Was the first person I came out too and her exact words were 'it's about God damn time.' Appears the only one who didn't know was me for the longest time."
"Same thing happened with my grandparents, they were worried about people being mean to me because I'm pansexual, and didn't care at all about my sexuality as long as I was happy," said another commenter. "Proud of you, hope you're happy and loved."